Sam Gardner – Windsor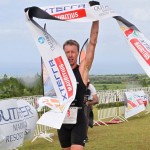 Sam's career started with cycling in 1987 at the tender age of 12, always a lover of fast paced mountain biking Sam won several titles both nationally and internationally.
In 2005 Sam took up triathlon and won 13 races including the prestigious Vitruvian Half Ironman. In 2006 Sam turned away from tradition tri and used his mountain biking experience to compete in the European Xterra series. Since then Sam has gone from strength to strength and is now the UK's most successful Xterra triathlete having won races in Japan, Saipan and Guam to name a few of the more exotic race locations. Sam has retired 3 times but still continues to train and race and we don't see any signs of him hanging up his wheels yet!