I have been fortunate to scratch a living as a professional athlete for about twenty years. It's been hard physically and mentally racing as hard as you can and travelling all over the world but it's what I love doing and I wouldn't have traded it for a career as a stockbroker. To help supplement my income, I started renting bike boxes in Windsor in 2005. With most of my friends being cyclists or triathletes, the business grew really quickly and soon after Hannah, my sister, joined the team. Since then, Bikebox Online has continued to grow quickly.
As a professional athlete I've been fortunate to travel all over the world competing in many exotic places. To have a chance of winning, I needed my bike to arrive in perfect condition and I've learned the hard way about the importance of a good quality bike box. I started off using a soft-bag (bent rotor and derailleur) moved to poor quality hard case (cracked on the third use) before finally getting my first decent box – a Bikebox Alan. I started renting bike boxes in 2005 mainly as a way of supplementing my income as an athlete but also as a way of using my personal expertise to help people avoid the mistakes that I had made. Since then, Bikebox Online has grown and I'm proud that we've played a small part in helping people do fantastic things from Ironman to Maratona.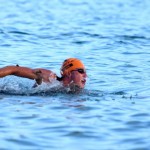 We will always have the rule that we will only rent boxes that we would be put our own bikes in. In the past, all bike boxes have had pros and cons, for example, some were light but small, whereas offered good crush protection but were fiddly to pack and none of them easily took 29er mountain bikes that were becoming popular. This is why we've always rented a small range of good quality bike boxes including the Polaris Pod Pro and the Bikebox Alan.
As Bikebox Online grew, we took the opportunity to use our experience and feedback from thousands of customers to design our own box which wouldn't have any compromises – it would be British-made, competitively priced, strong, light, easy-to-pack and versatile so that it could accommodate 29ers and take disc wheels and thru axles. It would also address all those really minor niggles that we noticed such as position of the handle so that it can be lifted into cars easilt or which wheels rotate so it could be manoeuvred easily between terminals.
The VeloVault Bikebox™ is the result of all this experience, passion, and pedantry and was launched last year. Since then we've made a few minor incremental improvements so now we're 100% confident that it is the best box on the market. We still offer Polaris Pod Pros and Bikebox Alans as these are good boxes and some of our long-standing customers understandably don't want to swap. However, if you're considering which bike box to use then I'd have no hesitation in recommending the VeloVault.