70.3 ironman bike transport
In 2005, WTC launched the Ironman 70.3 race series. This shorter course, also known as a Half Ironman, consists of a 1.2-mile (1.9 km) swim, 56-mile (90 km) bike ride and 13.1-mile (21.1 km) run. As with the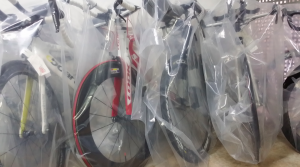 Ironman series, it consists of a number of qualifying races at various locations worldwide, culminating in a world championship race with athletes drawn largely from top finishers in the qualifying events.
We offer our safe and economical bike transport service to a number of 70.3s across Europe so that competitors can focus on the race rather than the logistics of getting their bike there on time. This year, we are hoping to travel to the following Half Ironman events – if you're competing and would like to learn more about our bike transport service, drop us a line and we'll be happy to chat.
IRONMAN 70.3 EVENTS 2018
Ironman 70.3 Marbella, Spain 29th April –  £240 standard
Ironman 70.3 Mallorca, Spain 12th May –  £240 standard
Ironman 70.3 Aix-en-Provence, France 13th May –  £220 standard
Ironman 70.3 Barcelona, Spain 20th May –  £240 standard
Ironman 70.3 Vichy, France 25th August – £230 standard
Ironman 70.3 Cascais, Portugal 30th September –  £240 standard
Early Bird ended 31st January 2018
NOTE: Service only applies to England and Wales. (Scotland and Ireland are excluded).